4.8.21 is here
DuoSTATION® MDM v4.8.21 contains new features, optimizations and bug fixes. Here are the most important changes.
Optional apps
App installation-configurations can now set as optional for devices with iOS, iPadOS and Android.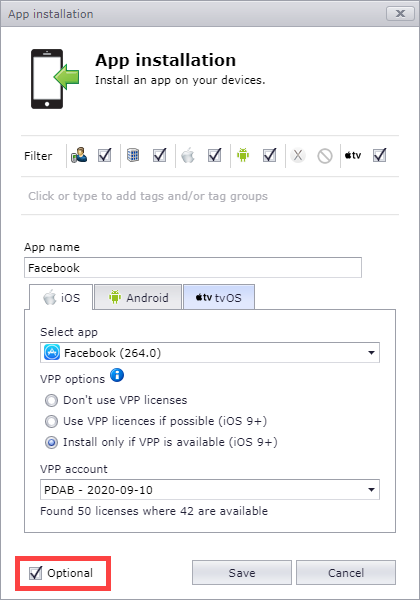 The user can then use the MDM app to select which of the optional apps to install on the device. As long as the apps are set as optional, the user can uninstall the apps from the device.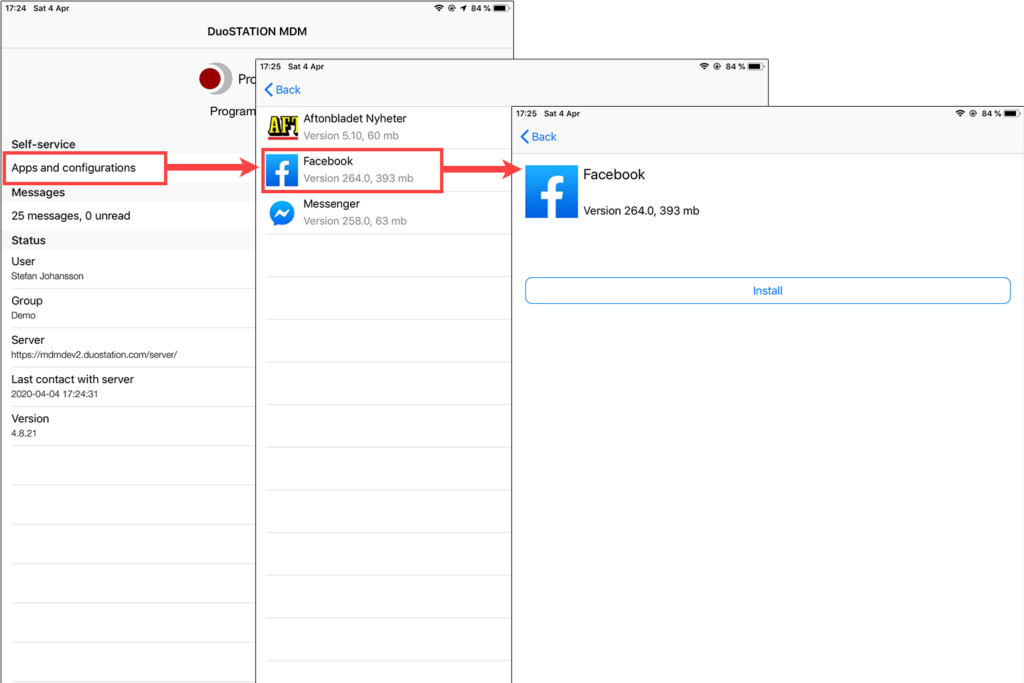 In 'Device details' and 'App details', you can see if apps are installed by the user by using the MDM app.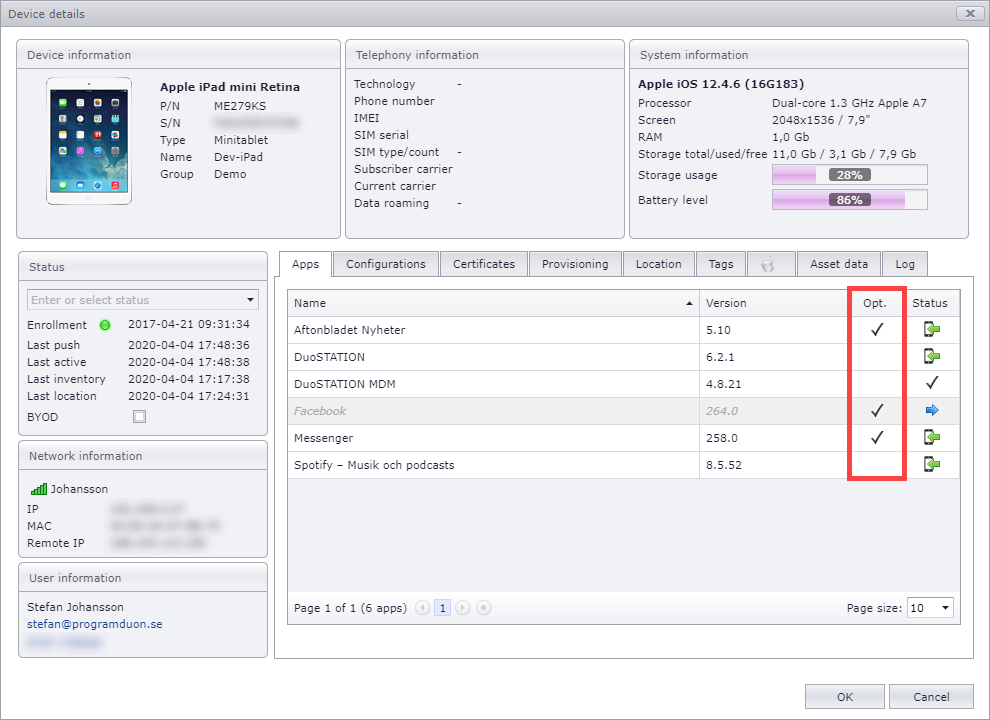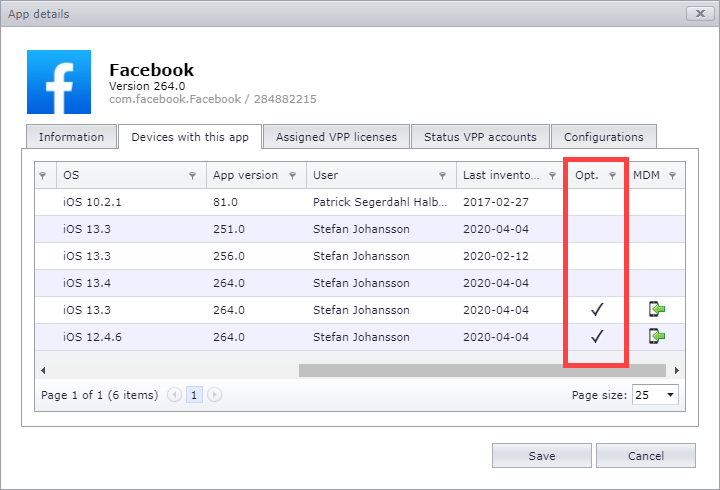 Enable notifications for iOS devices
To get a better user experience in the MDM app while apps are installed/uninstalled, notifications should be enabled.
This can be solved/forced by creating an 'App notification'-configuration for the MDM app: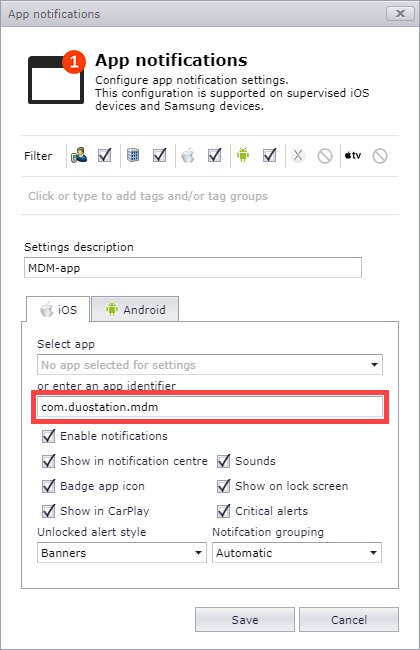 Use com.duostation.mdm as identifier.
AirPrint
We have added a new configuration called 'Printer'. Use this configuration to deploy AirPrint-settings to iOS devices.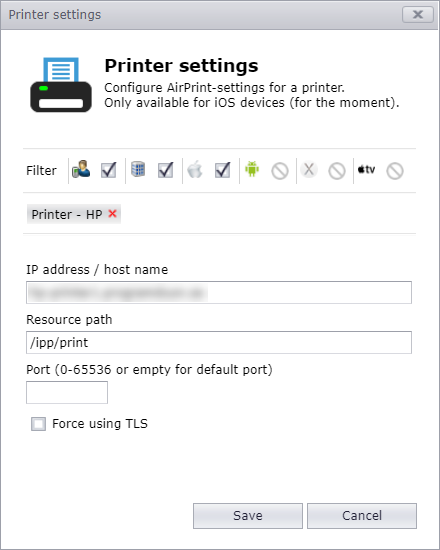 There are also some new restrictions available for AirPrint in the 'Restrictions'-configuration.
Android
Fixed some bugs concerning 'lost mode' and Knox-license activation for Samsung devices.
Solved problem on Android 10 devices which caused that serial number and other values wasn't inventoried correctly.
VPP
We have optimized the import mechanism of VPP licenses.
Fixed the bug which caused it sometimes wasn't possible to disassociate VPP licenses with 'Disassociate VPP licenses'.
Turn on/off features
It's now possible to turn on/off: bluetooth, personal hotspot and data roaming. Select devices in the view 'Devices' and then use 'Actions>Commands>Manage features for selected devices …'.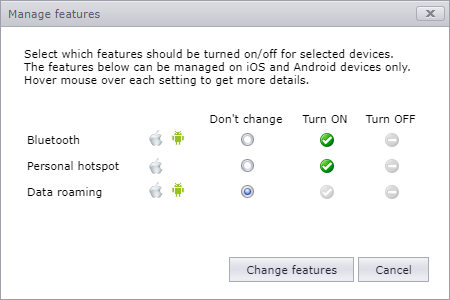 Layout Commands
We have improved the layout in the view 'Commands' by using color codes, which makes it easier to read the status of the commands.
Lock screen information
Fixed that information deployed by 'Lock screen information'-configurations is updated correctly when, for instance, changing user name or the group of the user.
SIM card changes
We have improved logging and handling when SIM-card changes on devices.