Version 4.8.9
Version 4.8.9 will be published for all customers during this week.
The only new feature in this version is a new tab in the user details window.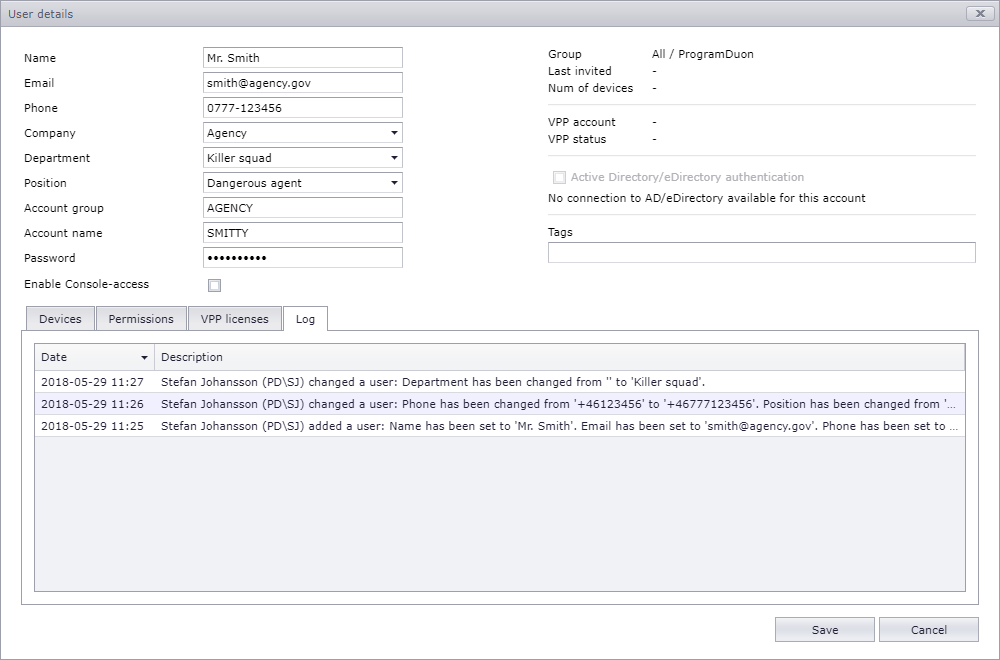 I the tab 'Log', information will be logged when a user is created and when pesonal data is changed.
The system also logs when a user is deleted. But this cannot be displayed here since the user no more exists in the system.