Version 4.8.8 is here
DuoSTATION® MDM v4.8.8 has new features, optimizations and bug fixes. Here are the most important ones.
New user fields
We have added new fields for users. These can be displayed in the view 'Users' and edited in 'User details'. The new fields are:
| | |
| --- | --- |
| Field | Description |
| Company | The user's company/organisation. |
| Position | The user's position/working title. |
These values are also imported via integrations with Active Directory if the setting 'REST' is activated.
Apps
We have added a link to App Store and Google Play in 'App details' to make it easy to quickly access the store for each app.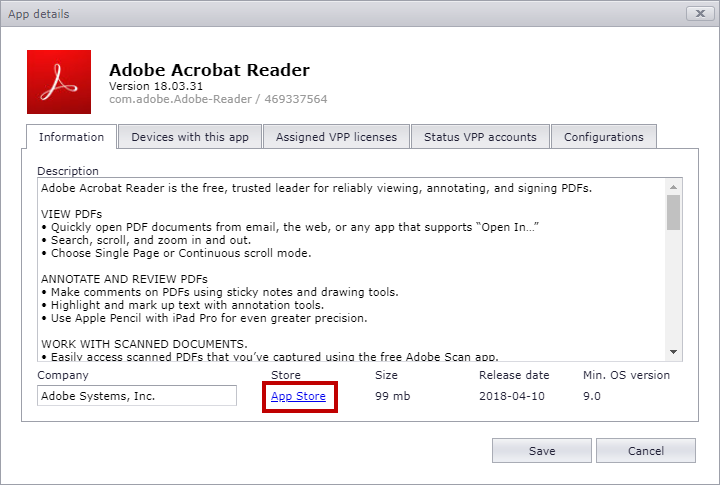 Black- and whitelist web-sites
Now black- and whitelisting of web-sites is supported for Android devices.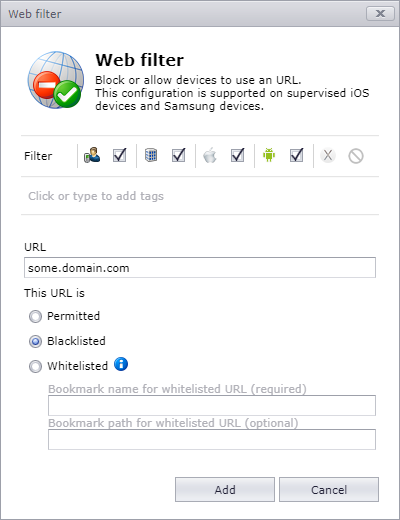 For the moment only Samsung devices with KNOX 2.6 or later are supported.
Device Enrollment Program / Apple School Manager / KNOX Mobile Enrollment
We have added links to DEP, ASM and KME (KNOX Mobile Enrollment) on different places for convinient access.
Volume Purchase Program
All VPP licenses that are linked to a device, will now automatically be revoked when a device is unenrolled, deleted och wiped via the system.
Important bu fixes
We have fixed the bug that sometimes prevented Android apps from being deployed when deployment was performed using a configuration.
Now a value no longer will be required in 'Account group' and/or 'Account name' for a user, when for instance deploying a configuration for Office 365.
Optimizations
Finished commands will be deleted more often (after 6 hours) to speed up the system.
API
We have added APIs to add and manage tags. Contact us to get the latest API documentation.