4.8.39 is here
DuoSTATION® MDM v4.8.39 contains new features, optimizations and bug fixes. Here are the most important changes.
Commands
Inventory devices
– Now MDM inventories security patches on Android devices. This is shown in "Device details" and in the column "Security patch".
– Improved handling to inventory SSID on Android devices.
– If a mac uses the Silicon platform, this is shown beside the processor in "Device details".
Boot password
We added possibility to set and verify the password to access the boot/recovery tools on devices running macOS. These commands are located in the the macOS tab in "Device details".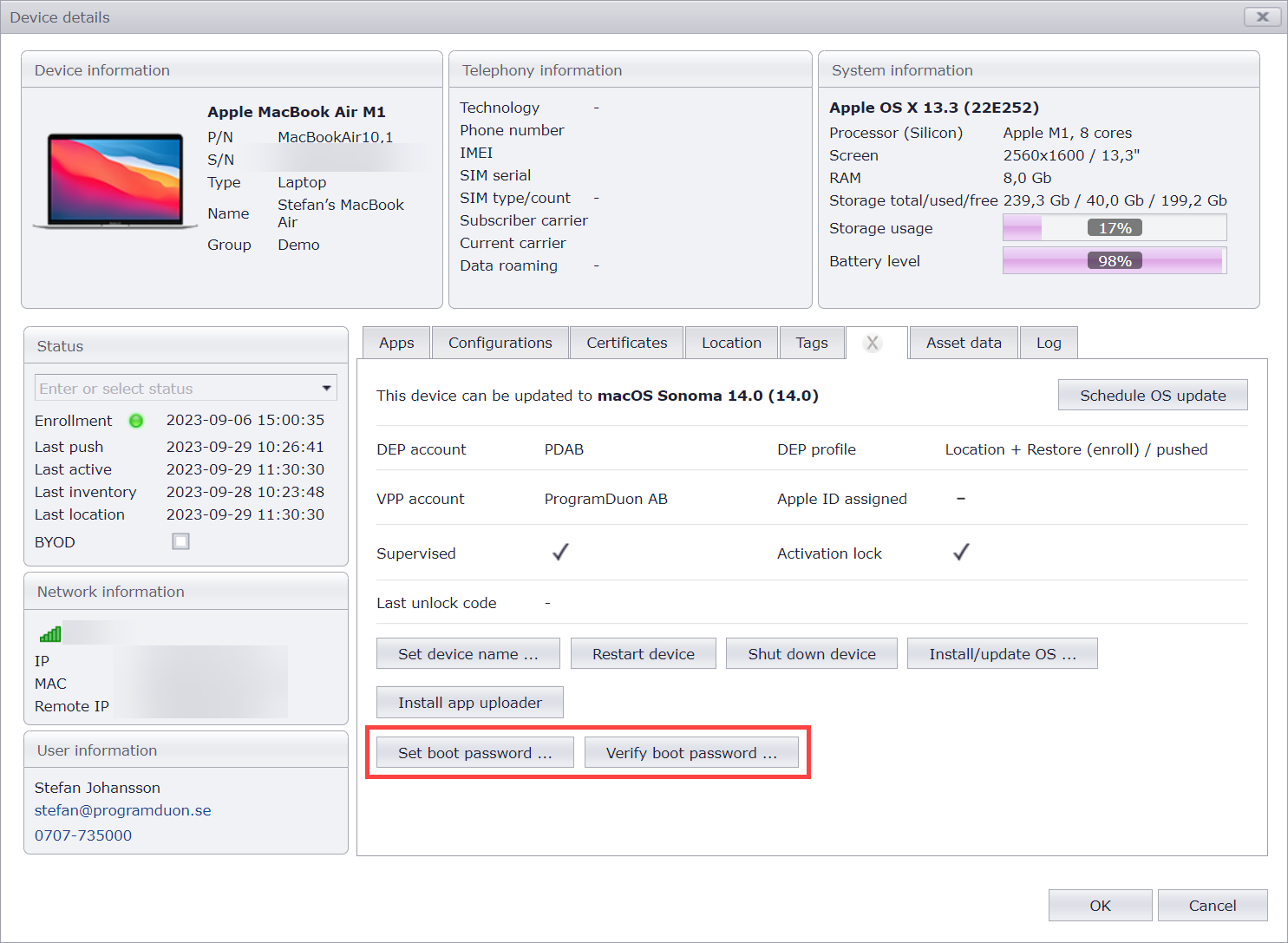 Configurations
Wi-Fi
Restrictions
– Allow/disallow users to reboot Android devices in 'safe boot mode'.
– Allow/disallow using personal hotspot on Android devices.
– Allow/disallow using biometric features to unlock devices. 
– Allow/disallow configuring TouchID/FaceID on iOS devices.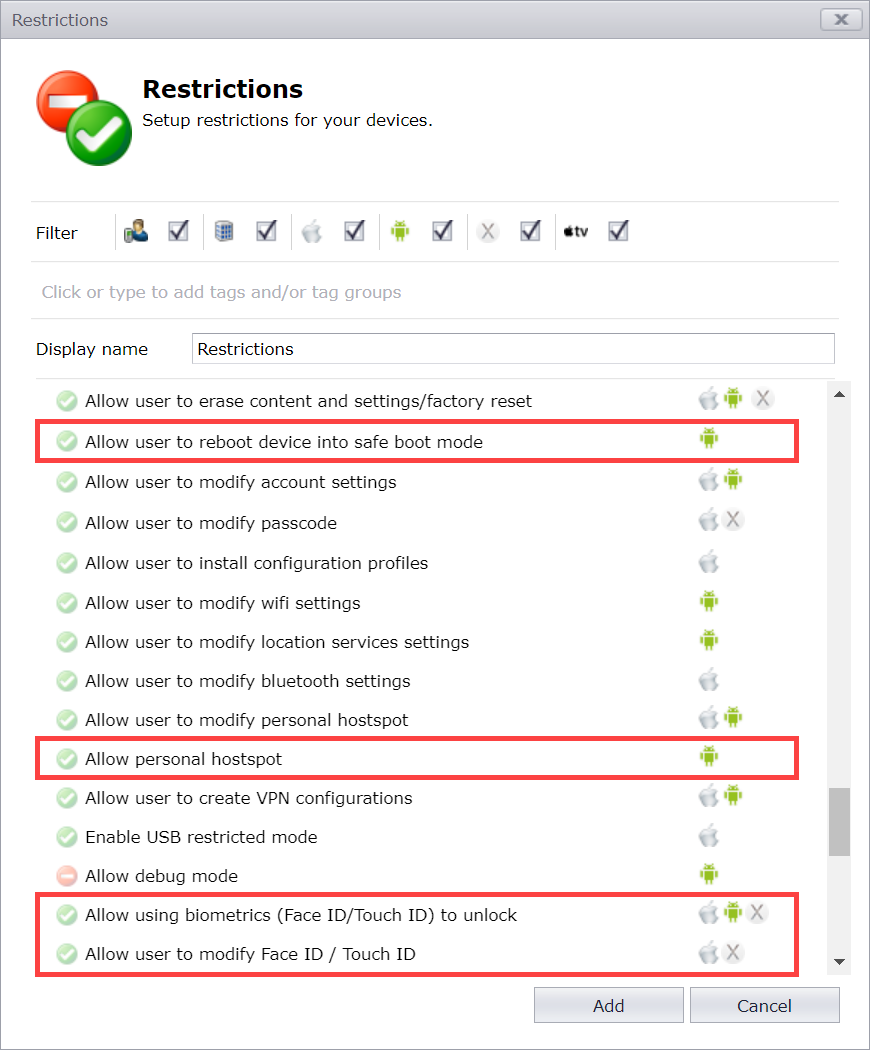 App settings
We added an extra check to control that the structure of app settings for iOS/macOS/tvOS are correct.
API
Now it's possible to search for devices linked to a specific user. The latest documentation of the API can be found here.
Other fixes
– Solved the problem with installing MDM Helper on some Android devices.
– Solved that apps on Play didn't install on some Android devices because of a missing setting on the device.