4.8.30 is here
DuoSTATION® MDM v4.8.30 contains new features, optimizations and bug fixes. Here are the most important changes.
Install macOS
More features for macOS has been added and now it's possible to reinstall, install or update macOS with DuoSTATION MDM. Select in the list of compatible macOS that can be run on the computer and if existing data should be removed prior the installation.
In "Device details" an installation of macOS can be initiated: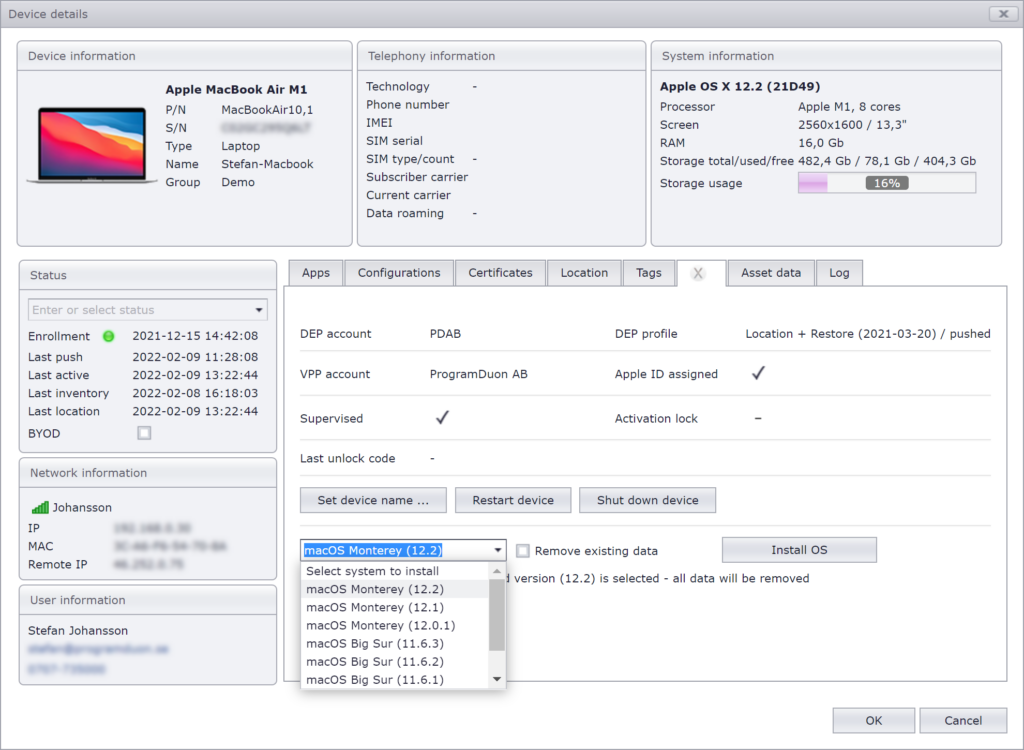 If an older version than already installed macOS is selected – all existing data will automatically be removed. If the same or newer version is selected, it's optional to remove data prior the installation.
Follow the installation progress in the MDM app on macOS: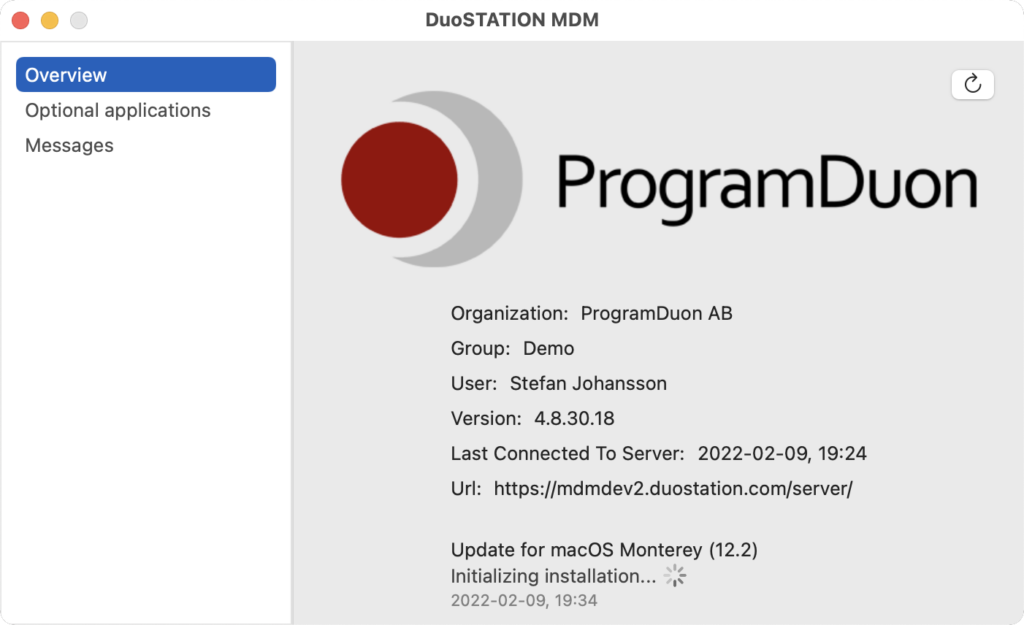 Whitelisting apps
Now it's possible to whitelist apps by firstly block all apps and then create "App blocking"-configurations where only allowed apps are selected. This is useful for special purposes devices like cash registers or devices used in home care services.
Select "< All apps>" and "Block app" to block all apps: