4.8.18 is published
DuoSTATION® MDM v4.8.18 has new features, optimizations and bug fixes. Here are the most important ones.
Zero Touch Enrollment
Now Google has approved our integration between DuoSTATION MDM och Zero Touch Enrollment (ZTE). ZTE is Googles version of Apples DEP. By register devices in this service and link then to our MDM-system, the devices are forced to enroll to DuoSTATION MDM when they are new or after a factory reset. And this service is free of charge.
Your Google approved reseller can help you to set up a ZTE-account.
Contact us when you have an active ZTE-account with registered devices and we will help you to connect ZTE with DuoSTATION MDM.
Users
Filtering by using tags
Now it's possible to filter users by selecting a tag.
Tags are moved to a tab
We have moved the field for tags in 'User details' to its own tab, so it's possible to see all selected tags when many tags are selected.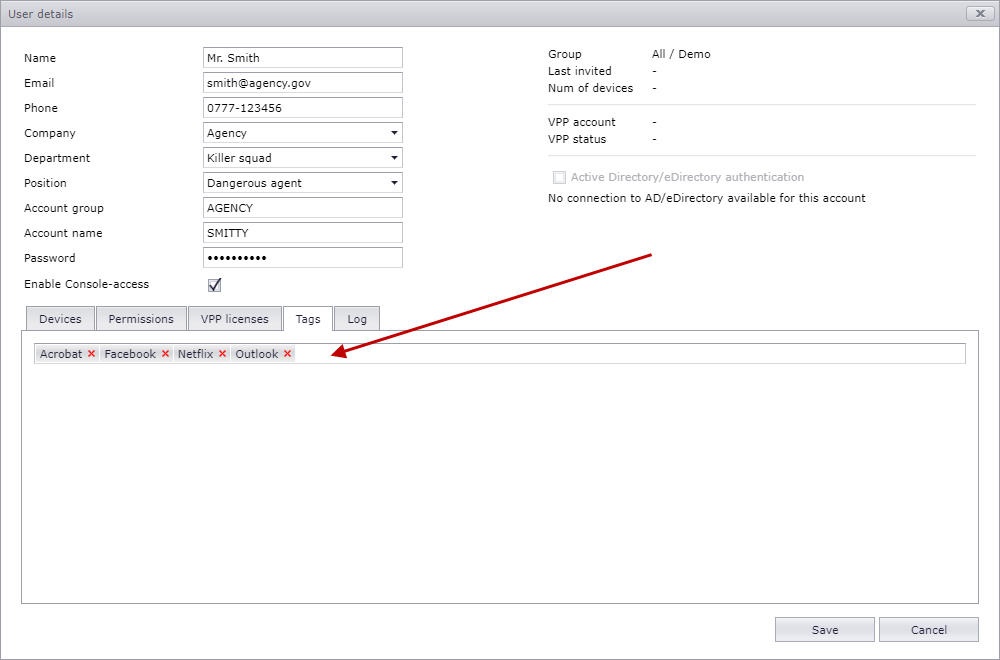 Devices
Filtering by using tags
Now it's possible to filter devices by selecting a tag.

Appar
Ny search feature for Google Play
A couple of weeks ago Google changed the layout of Play so now it's impossible for us to use the same technique for searching apps on Play. Instead we use Managed Google Play (MGP) to search for apps. This required that an MGP-account is set up in MDM to be able to search for apps In Play.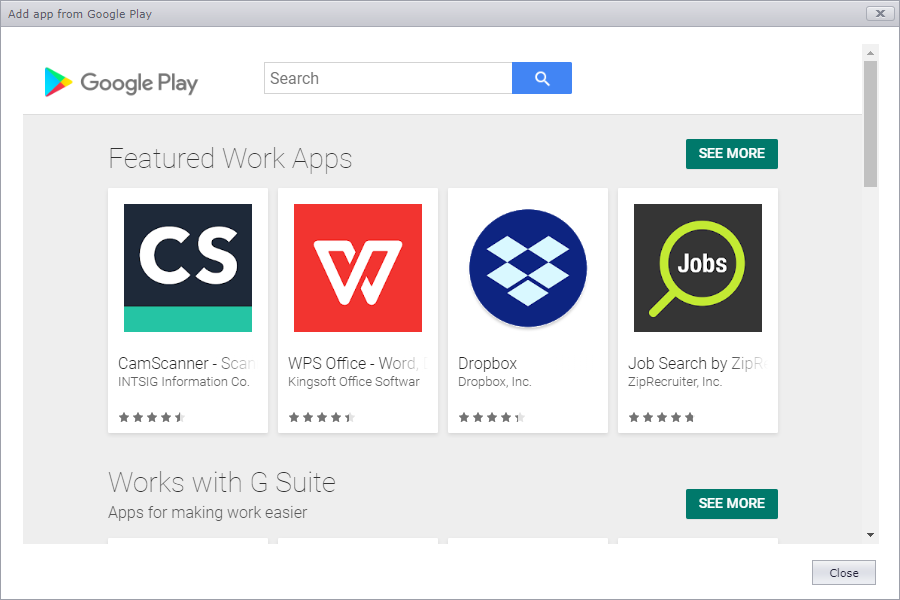 Serial numbers in 'App details'
Now the serial number is shown for the devices that have the app installed.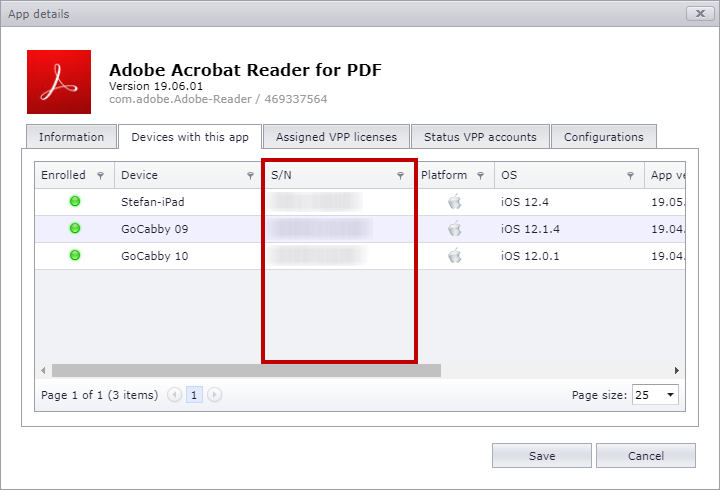 Configurations
App settings as XML
If a Managed Google Play account is set up in MDM and you want to use an 'App settings'-configuration for an app that is not published on Play, the system will show the text 'This app has no available settings'.
Now it's possible to force the settings for Android to be shown as XML-text.
Do this by holding down [SHIFT]-button when creating or opening an 'App settings' configuration.
It's possible to use port in a shortcut
We changed the validation of URLs, so it's now possible to also user the port-part of an URL. I.e. the :88 part in for example http://test.com:88/path/page.html.
The Android app
System apps
As default all system apps will now be enabled/visible when enrolling a device as 'device owner'. This can be controlled by using settings in both Knox Mobile Enrollment (KME) and in Zero Touch Enrollment (ZTE).
Inventorying phone numbers
Phones that uses SIM-cards that doesn't have information about the phone number, can now report the phone number by using a new setting in 'Settings':

The system will then install a helper app on these devices that will handle phone number inventory by sending 1 coded SMS-message to the system.
New SDK
The Android app now uses a new set of SDK's for Samsung devices as the old ones will be deprecated.