4.8.35 is here
DuoSTATION® MDM v4.8.35 contains new features, optimizations and bug fixes. Here are the most important changes.
Install in-house apps on macOS
Now it's possible to deploy apps that aren't published on Appstore to macOS devices.
Firstly publish the app on a server that can be accessed by the devices. The app package must be a .pkg, .dmg or .zip file. If it's a .zip file then it must contain .pkg, .dmg or .app file.
Then use the helper app DuoSTATION MDM App Uploader on a device with macOS to upload information about the app package to MDM: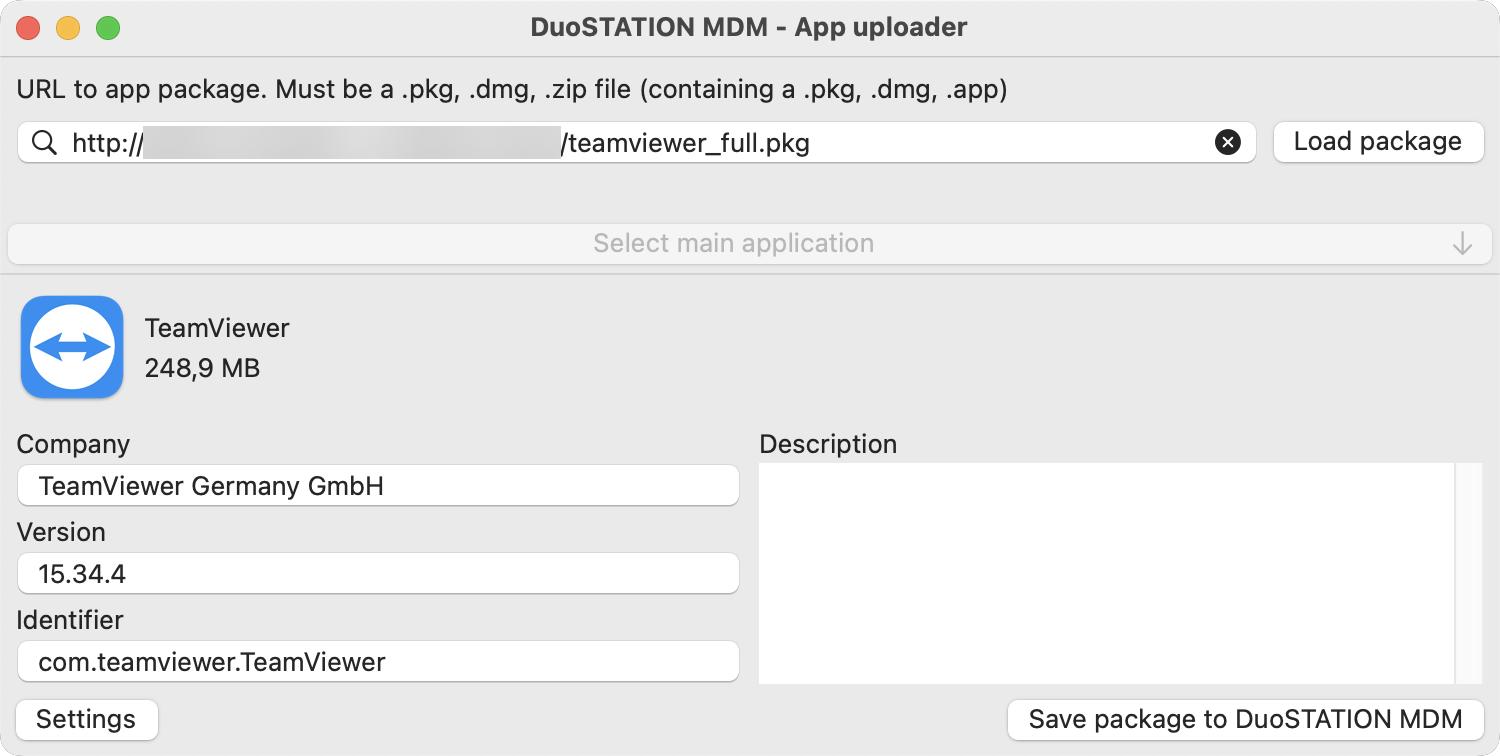 When the app package has been uploaded to MDM, "Deploy apps" can be used to deploy the inhouse app to macOS devices: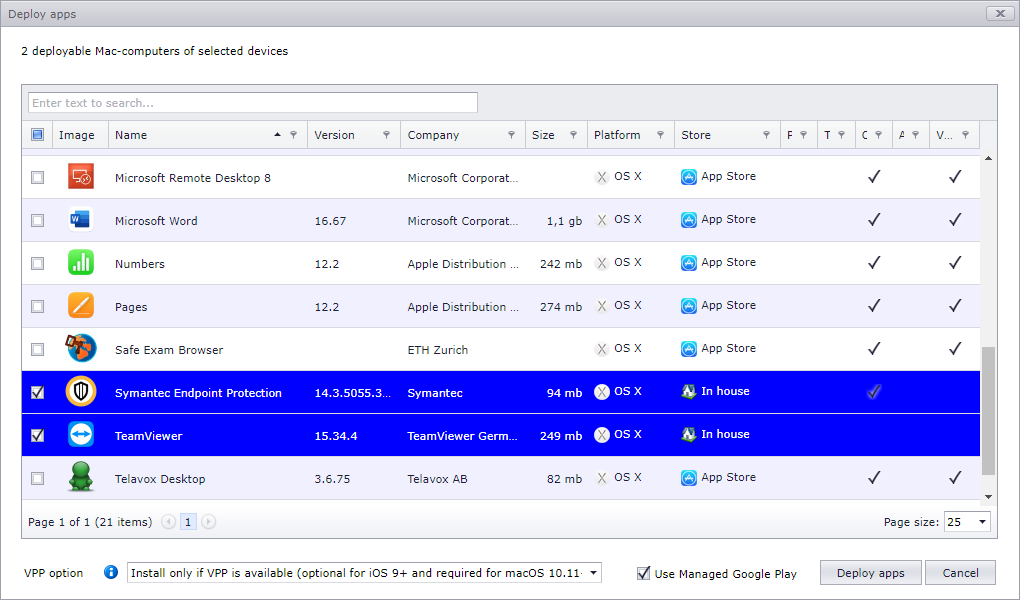 Inhouse apps installed by MDM can be uninstalled by using "Undeploy apps".
DuoSTATION MDM App Uploader can be deployed to a macOS device by using a new feature in "Device details":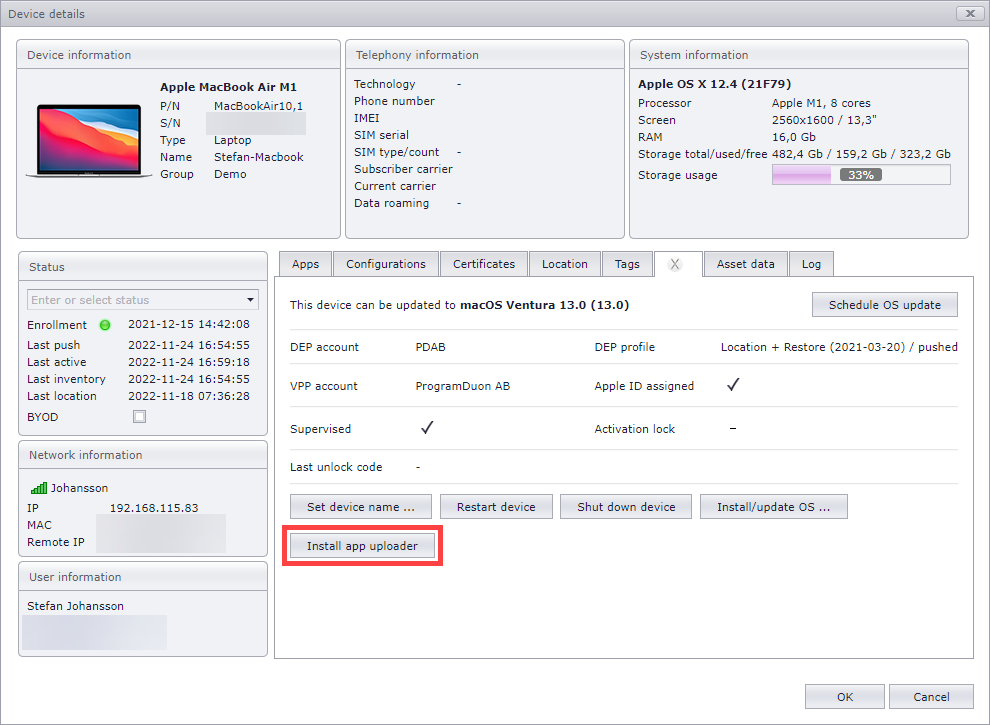 Use tags for shared contents
Now it's possible to use tags for contents: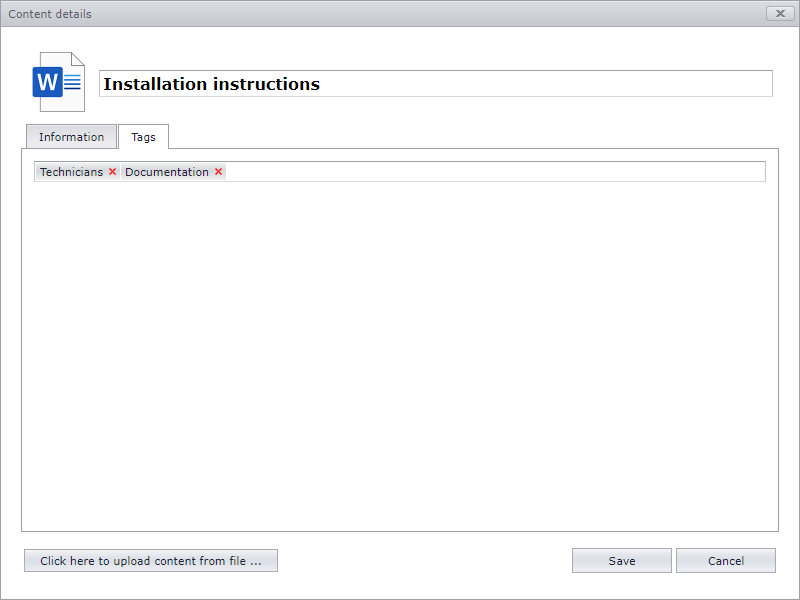 It works similar to how tags work for configurations. Except that tag groups cannot be used for contents.
Other fixes
Fixed that the web view didn't load correctly in DEP enrollment on some newer iPad models.
The name of  "App installation" configurations is now automatically set when selecting the app to be installed.
Fixed the bug that reported the wrong phone number on Android phones using SIM cards where the phone number isn't stored.
Apps that has been hidden/disabled by KME/ZTE/DO can now be shown/enabled by using the setting "Allow app" in "App blocking" configurations.