4.8.33 is here
DuoSTATION® MDM v4.8.33 contains new features, optimizations and bug fixes. Here are the most important changes.
Configurations
Now is it possible to set a name on Restrictions configurations.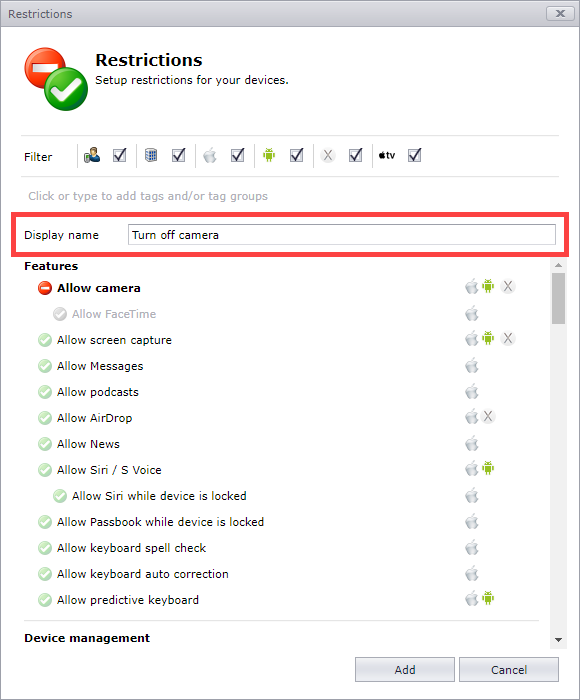 Shared contents
Added support to share .mobileconfig files.
Users
Optimized loading the page "User details" when there are many logged events.
Added a setting to allow users to use their email address as user name when logging in.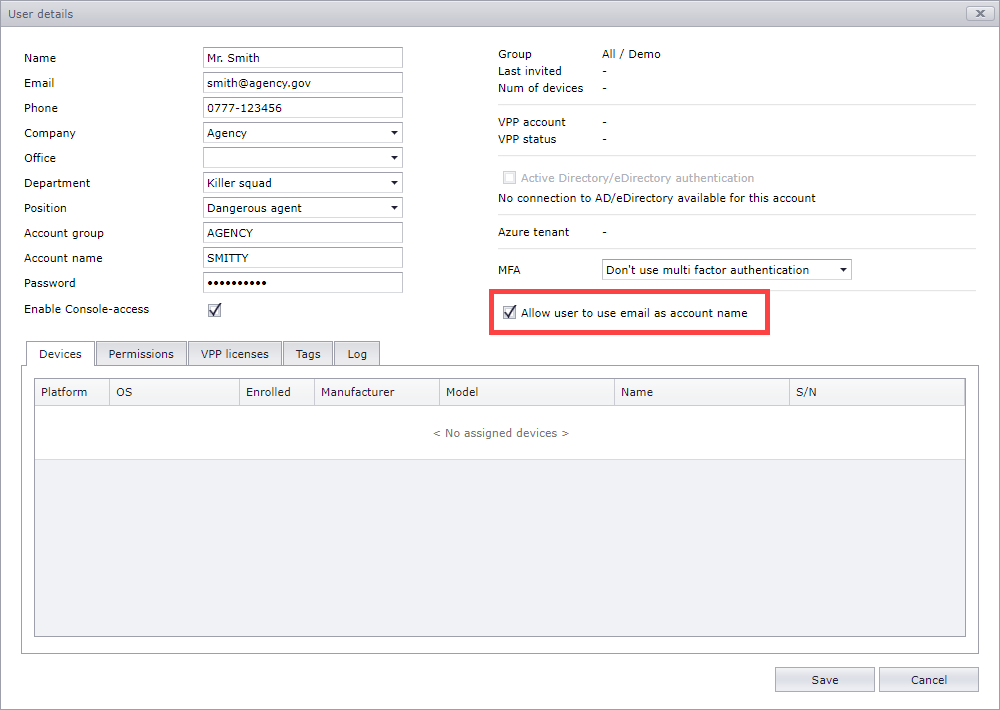 Added a setting to automatically allow users to use their email address as user name when logging in.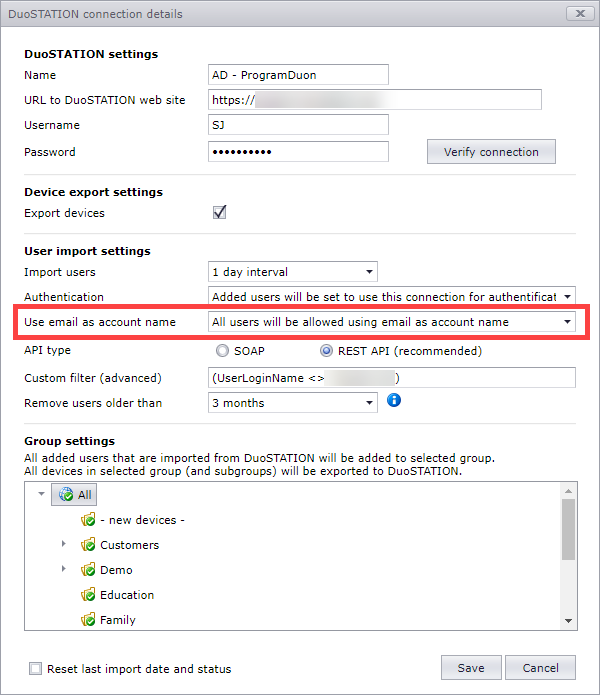 Added possibility to automatically delete users that haven't been synced in selected period. Users that have linked devices or been granted permissions in MDM won't be deleted.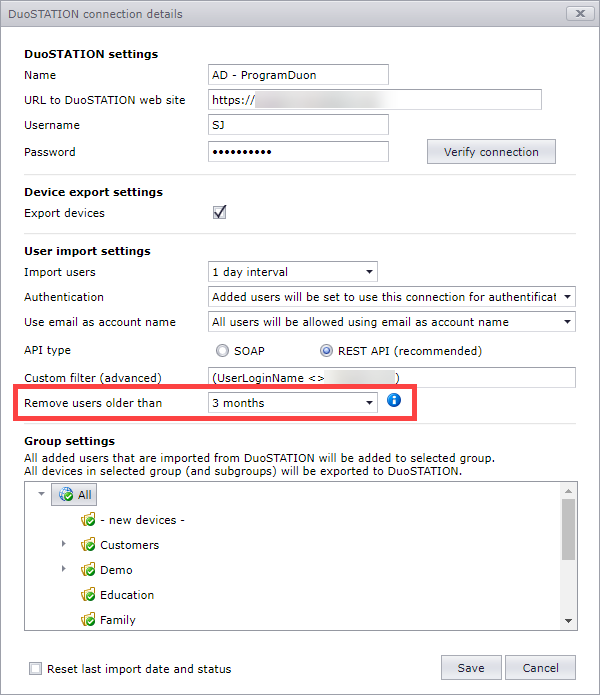 Deployment
A new setting to let MDM decide if apps installed by MGP should be updated or not. Requires that it's possible to find the version of the published app on Play. Unfortunately this is not always possible for all apps.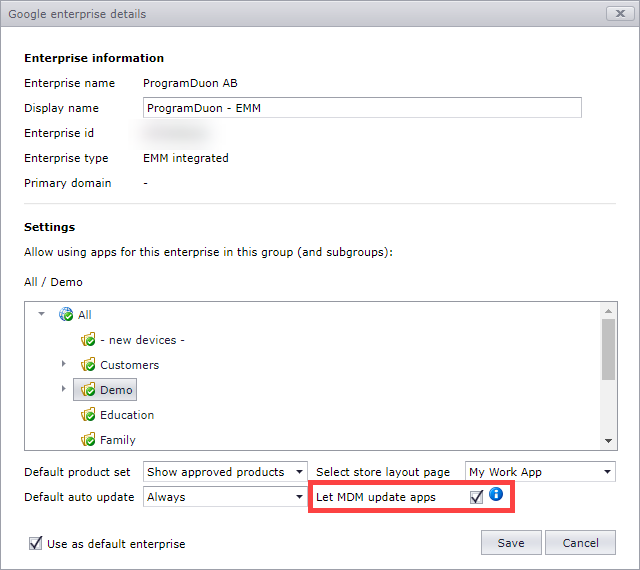 More and better information is now displayed during a system update for iOS devices.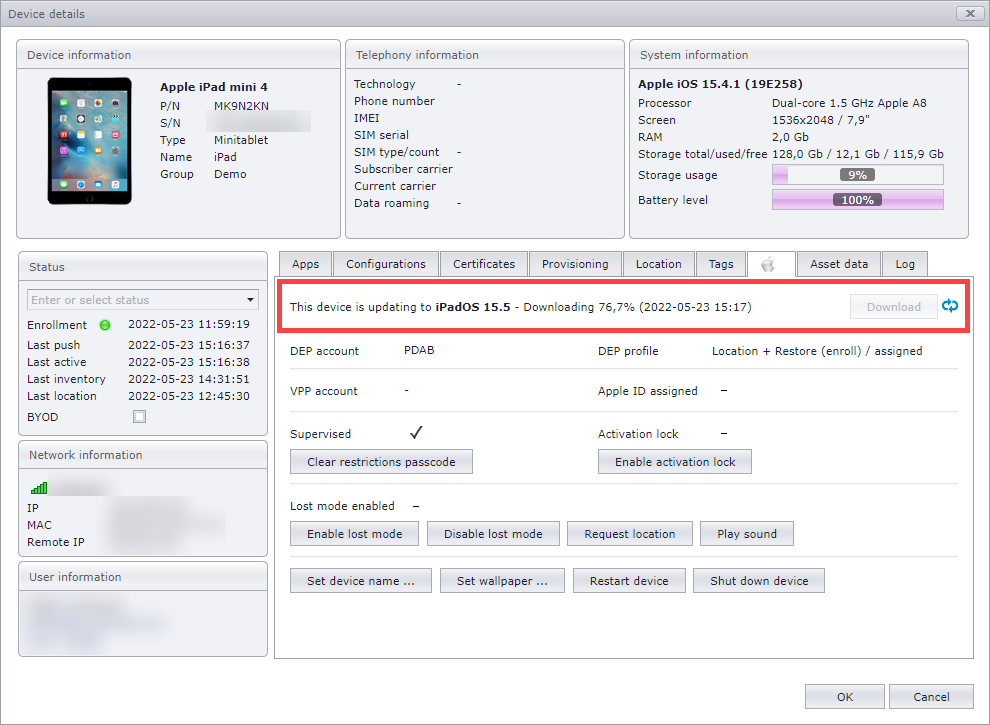 Added the column "OS update status" in "Devices" that display status of system updates.
Enrollment
Added possibility to use a web view during enrollment through DEP for Apple devices. The benefits for using this feature, is that it's clearer what information should be entered and also that same logo as used in Console is displayed.

Android app
In the Android app we have fixed the following:
– downloaded files are deleted correctly to save space.
– the notification "Retrieves device location" is now removed correctly.
– updating apps through MGP works better.
– fixed that notifications on Android 12 sometimes wasn't displayed.
– fixed that "Clear passcode" could crash on Android 12.
– fixed that "App settings" configurations sometimes weren't deployed.
iOS app
We have fixed the bug in the iOS app that caused the message "Waiting for remote configuration" to be displayed at startup.
API
It's now possible to get both users and devices linked to a specific group and/or tag. Contact us and we will mail an updated API documentation.